A question I get asked a lot is how to learn English in an easy and fairly passive way without taking English classes. That's why I started thinking and decided to write an article to give you some tips on how you can learn English without boring grammar books or online lessons.
In this article, you have 7 tips on how you can learn English while doing other things and without ever leaving your bedroom. This is not a complete list, but these are 7 things that helped me to become more familiar with the English language.
Watching English TV-series
The first thing you can do to learn English in a relatively passive way is by watching English TV-series. It can be quite difficult if you're a complete beginner to fully understand what the characters are saying.
If this is a problem, you should turn on English subtitles so you can read and follow along with what they are saying. This is also beneficial for people who are more fluent in English because you see how the words are written and you also pick up some English expressions.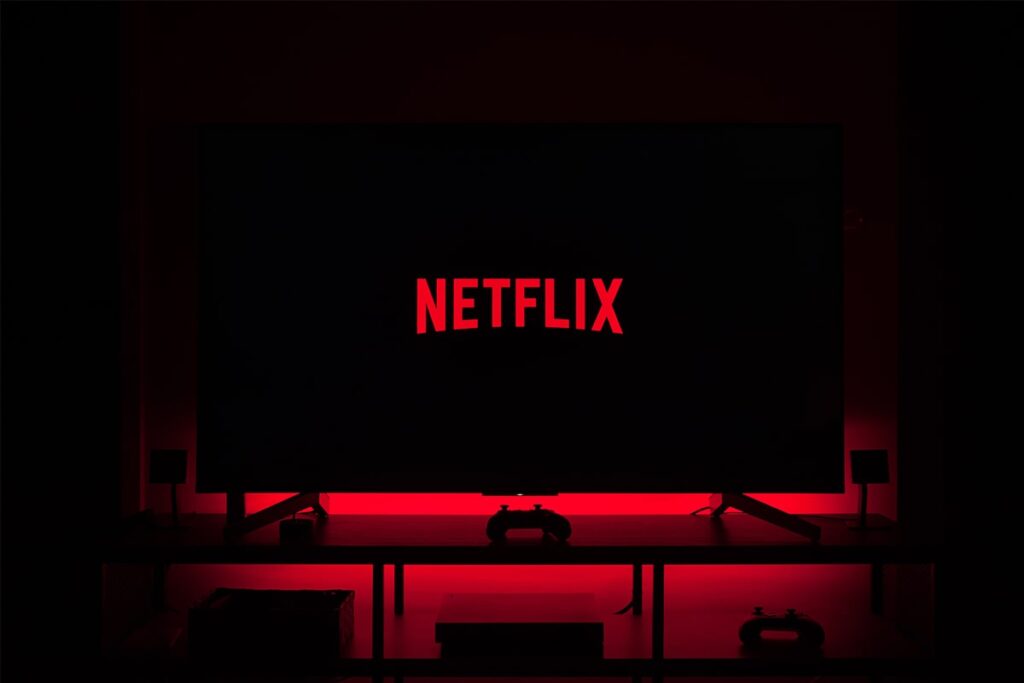 If you want to really step up your game and actively work with subtitles, I recommend 'Language Learning With Netflix'. This is a free Google Chrome plugin that allows for subtitles to appear in two different languages simultaneously; so at the same time.
More information: https://languagelearningwithnetflix.com/
Listening to English podcasts
A second possibility to learn English in a fun way is by listening to podcasts. There are millions of podcasts out there about almost every subject you can think of so there will definitely be a podcast about your hobby or passion.
Apple podcasts is a good way to start your adventure, but you can also use Spotify and Youtube to look for the perfect podcast. While you're listening, really try to focus and try to understand what they are saying. In this way, you will learn English and you will also learn more about a particular subject.
There are numerous possibilities if you want to listen to podcasts about the English language itself. You have some examples below:
English Speeches
This is a podcast channel where you can listen to English speeches of famous people. There is a wide variety of subjects, so more than enough to choose from.
6 Minute English
This is a podcast by the BBC and is about things that are happening in the world right now. By listening to this podcast, you will pick up some words about relevant subjects that you can use in everyday conversations. As you can guess from the title, these episodes are really short, which makes them ideal when you have 10 minutes to spare.
Learn English by watching cartoons
Learning English is also possible by watching cartoons. This is a really good idea because it's usually fun and rather passive. The language in most cartoons is also fairly easy because they are mostly made for children.
Browsing Youtube for several minutes results in a massive amount of things to watch. There are also a lot of cartoons available on Netflix and those are really good because the language is usually a lot easier than regular films and TV-series.
Some examples of English cartoons are Rick and Morty, The Simpsons, Southpark (you can watch every episode online for free over here), Adventures Time, …
Listening to English music
This is something a lot of people know and do already, but it goes a bit further than just listening. While you are listening to English music, it can be really useful if you try to focus on the lyrics of a song. You will definitely pick up some of the words you hear, especially when it's your favourite artist who is singing them.
Many people have songs they have been listening to for a few years but are really surprised when they discover the real meaning of those songs.
Some songs have a deeper meaning and that's why it's such an interesting experience to focus on the lyrics. You're not only learning new English words and structures, but you're also learning more about your favourite artists.
A good example of an artist who makes good songs with deeper lyrics is Eminem. Just listen to what he's trying to say in 'Lose Yourself'.
Watching and reading the news in English
Another great way to improve your English is by regularly watching English news. The things you see in a news report are relevant because those are the things that are happening in the world. This means that the words you pick up are also relevant and you can use them in daily conversations to talk about what is happening in the world.
The BBC website is a very big news site. You have news about many different subjects so there will definitely be something that interests you (sports, travel, culture, …). A famous American news website is CNN. There is also a lot of information available on this website, both articles and videos.
Watching the news in English is a good way to improve your English proficiency, but reading news articles is at least equally effective. You see how words are written and which structures are used to form sentences.
If you want to listen to the news while doing other things, podcasts are a great alternative to reading and watching the news. Below, you can find a daily podcast from the BBC about important things that are happening in the world.
Reading or listening to English books
This is perhaps the most evident way to learn English in a fun way. Depending on your language skills, there are millions of books available so you just need to look for the right one.
Reading books
When reading a book in English that you don't like, it's definitely OK to stop reading and start a new book. A lot of people give up on reading English books because they don't like the book they chose. Just stop reading and pick a new one! Reading should be fun instead of boring and dull.
Another reason why you might stop reading a book is because it's too difficult. Someone who has just started learning English shouldn't be reading William Faulkner, for example. Pick a book that suits your interests and language skills. It would be a shame to stop learning English because you are stuck in a book you don't like.
A much better option when you're starting out is to read children's books or books for young adults. These books are usually easier and about things that interest young people.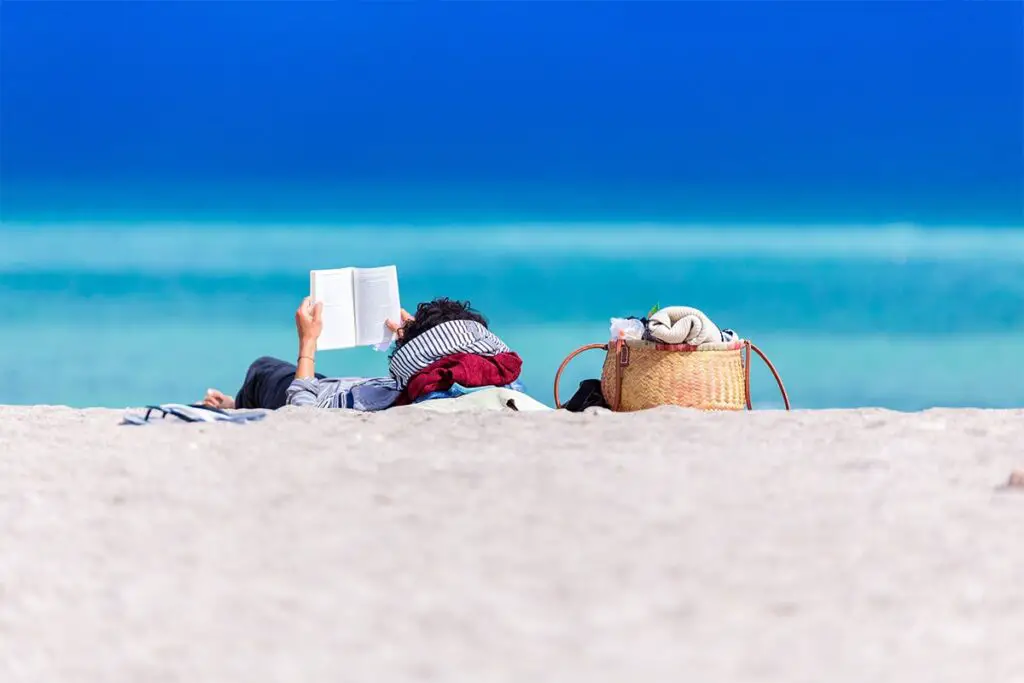 For more advanced readers, a lot more options open up. One of my favourite websites for books is Project Gutenberg. This is a website where you can download more than 60 000 ebooks for free. Keep in mind that these ebooks are not the newest and latest as there are only books available that belong to the public domain. This means that there is no copyright anymore.
Listening to audiobooks
Another option is listening to audiobooks. Some people don't like to read but like to listen when someone is telling a story. Audiobooks are a very good alternative for those people.
There are many possibilities to listen to audiobooks, but most of these are not free. That's why I recommend browsing Youtube and Spotify so you don't have to spend any of your hard-earned money to see if audiobooks are for you. In essence, you are listening to someone who is reading/telling a story.
Watching Youtube videos
You can also learn English by watching Youtube videos. In addition to podcasts and music (as mentioned above), Youtube is a great source of information. There are millions of videos, which means there will definitely be something you like.
You can also watch short clips from talkshows or interview with celebrities. These videos are useful because you'll learn certain expressions you can use in daily conversations. There are also some cultural aspects you might pick up.
There are many fragments of talk shows available on Youtube, but you might have more success on the websites from the different talk shows themselves. Some examples are The Graham Norton Show, The Ellen Show, Jimmy Kimmel and The Late Show With Stephen Colbert.
A final thing you can do is watching an interview and answering some questions about that interview. This can be tricky because someone needs to come up with questions before you can answer them. The goal of these listening exercises is to see if you fully understand what they said in the video. For more information, click here to go to the listening exercises available on this website.
Related articles