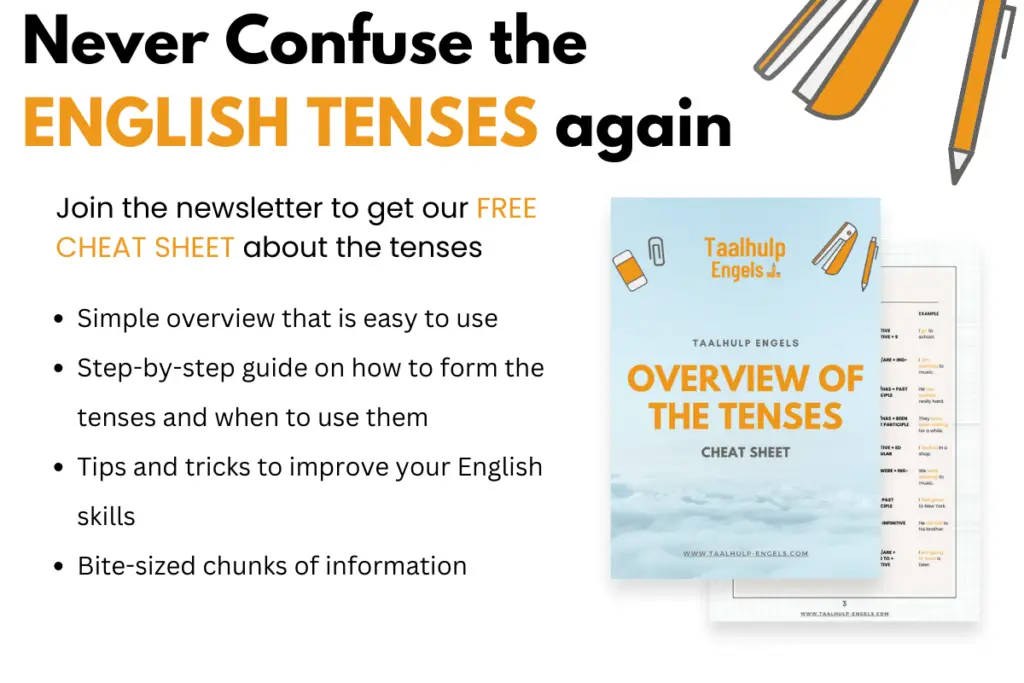 Never confuse the English tenses again with our FREE CHEAT SHEET. This 12-page ebook has everything you need to understand the tenses. It has a complete overview of the different tenses with information on how to form them and when to use them.

In addition to the ebook, you will also receive our newsletter. Here's what you can expect as a subscriber:
Our FREE CHEAT SHEET about the tenses
Receive emails to improve your English
Each email only takes a couple of minutes to read
Links to free exercises to practise what you've learnt
And it's easy to opt-out if you don't want to hear from us anymore.