There are two types of verbs in English: regular verbs and irregular verbs. Regular verbs are the easiest to form and are not discussed in this article.
On this page, you have a list of the most common irregular verbs. It is an easy-to-use and clear overview for you to study. You will also find links to the exercises below the article.

Irregular verbs
Irregular verbs are more difficult than regular verbs because you need to study them. The more you study these verbs, the better you will remember them. Once you know them, you know them for a very long time.
There are a lot of irregular verbs in English and you can find a list of the most common ones below. Sometimes the past simple is the same as the past participle, but that is not always the case.
| Infinitive | Past simple | Past participle |
| --- | --- | --- |
| to be | was, were | been |
| to become | became | become |
| to begin | began | begun |
| to bend | bent | bent |
| to bet | bet | bet |
| to bind | bound | bound |
| to bite | bit | bitten |
| to bleed | bled | bled |
| to blow | blew | blown |
| to break | broke | broken |
| to bring | brought | brought |
| to build | built | built |
| to burn | burnt, burned | burnt, burned |
| to buy | bought | bought |
| to catch | caught | caught |
| to choose | chose | chosen |
| to come | came | come |
| to cost | cost | cost |
| to cut | cut | cut |
| to deal | dealt | dealt |
| to dig | dug | dug |
| to do | did | done |
| to draw | drew | drawn |
| to dream | dreamt, dreamed | dreamt, dreamed |
| to drink | drank | drunk |
| to drive | drove | driven |
| to eat | ate | eaten |
| to fall | fell | fallen |
| to feed | fed | fed |
| to feel | felt | felt |
| to fight | fought | fought |
| to find | found | found |
| to flee | fled | fled |
| to fly | flew | flown |
| to forbid | forbade | forbidden |
| to forget | forgot | forgotten |
| to forgive | forgave | forgiven |
| to freeze | froze | frozen |
| to get | got | got |
| to give | gave | given |
| to go | went | gone |
| to grow | grew | grown |
| to hang | hung | hung |
| to have | had | had |
| to hear | heard | heard |
| to hide | hid | hidden |
| to hit | hit | hit |
| to hold | held | held |
| to hurt | hurt | hurt |
| to keep | kept | kept |
| to know | knew | known |
| to lay | laid | laid |
| to lead | led | led |
| to learn | learnt, learned | learnt, learned |
| to leave | left | left |
| to lend | lent | lent |
| to let | let | let |
| to lie | lay | lain |
| to lie | lied | lied |
| to light | lit | lit |
| to lose | lost | lost |
| to make | made | made |
| to mean | meant | meant |
| to meet | met | met |
| to pay | paid | paid |
| to put | put | put |
| to read | read | read |
| to ride | rode | ridden |
| to ring | rang | rung |
| to rise | rose | risen |
| to run | ran | run |
| to say | said | said |
| to see | saw | seen |
| to sell | sold | sold |
| to send | sent | sent |
| to set | set | set |
| to shake | shook | shaken |
| to shine | shone | shone |
| to shoot | shot | shot |
| to show | showed | shown |
| to shut | shut | shut |
| to sing | sang | sung |
| to sink | sank | sunk |
| to sit | sat | sat |
| to sleep | slept | slept |
| to smell | smelt, smelled | smelt, smelled |
| to speak | spoke | spoken |
| to spell | spelt, spelled | spelt, spelled |
| to spend | spent | spent |
| to spoil | spoilt, spoiled | spoilt, spoiled |
| to stand | stood | stood |
| to steal | stole | stolen |
| to stick | stuck | stuck |
| to stink | stank, stunk | stank, stunk |
| to strike | struck | struck |
| to swear | swore | sworn |
| to swim | swam | swum |
| to take | took | taken |
| to teach | taught | taught |
| to tear | tore | torn |
| to tell | told | told |
| to think | thought | thought |
| to throw | threw | thrown |
| to understand | understood | understood |
| to wake | woke | woken |
| to wear | wore | worn |
| to win | won | won |
| to write | wrote | written |
Exercises irregular verbs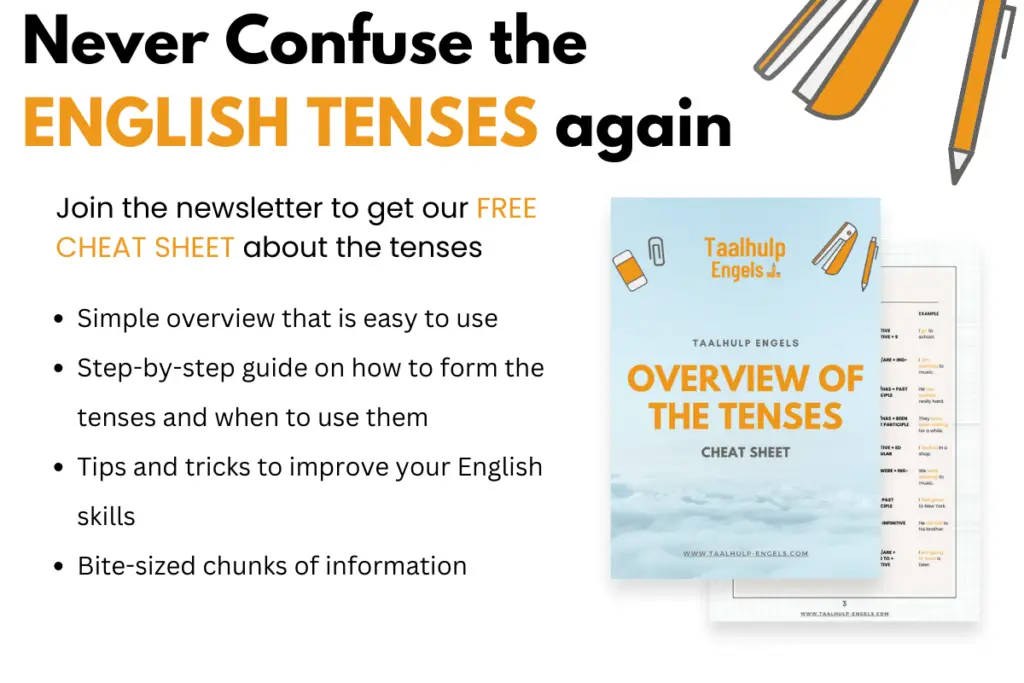 Related articles