In English, there are tenses to talk about the present, the past, and the future. It can be tricky to know which tense to use in a particular situation. You have a complete overview of the past tenses in English on this page.
When one refers to the past tenses, they are talking about one of the following:

Past tenses overview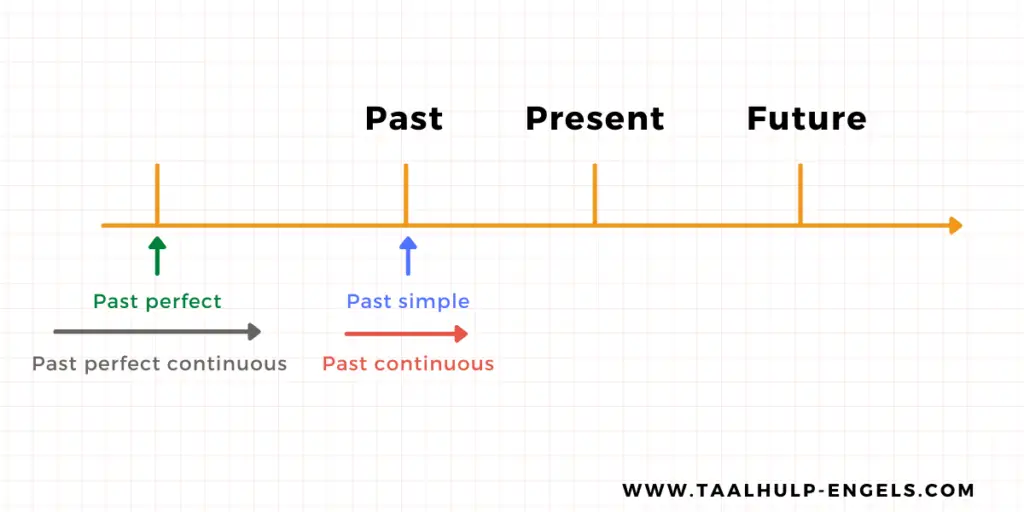 The overview above shows a visual representation of the differences between the past tenses.
Past simple: short, simple actions and habits in the past.
Past continuous: long actions in the past or actions that were going on.
Past perfect (simple): actions that happened before another action in the past
Past perfect continuous: actions before other actions in the past when the focus is on the duration.
You have a schematic overview below where you can compare the different past tenses.
Past simple
Past continuous
Past perfect
Past perfect continuous
Short actions, hobbies and habits in the past
Actions that were going on or when the focus is on the duration in the past
An action that happened before another action in the past
An action that happened before another action in the past when the focus is on the duration

Infinitive + ed / list
was/were + -ing form
had + past participle
had + been + -ing form
I

walked


He

walked

I

was walking


He

was walking

I

had walked


He

had walked

I

had been walking


He

had been walking
Past simple
Past continuous
Short actions, hobbies and habits in the past
Actions that were going on or when the focus is on the duration in the past

Infinitive + ed / list
was/were + -ing form
I

walked


He

walked

I

was walking


He

was walking
Past perfect
Past perfect continuous
An action that happened before another action in the past
An action that happened before another action in the past when the focus is on the duration
had + past participle
had + been + -ing form
I

had walked


He

had walked

I

had been walking


He

had been walking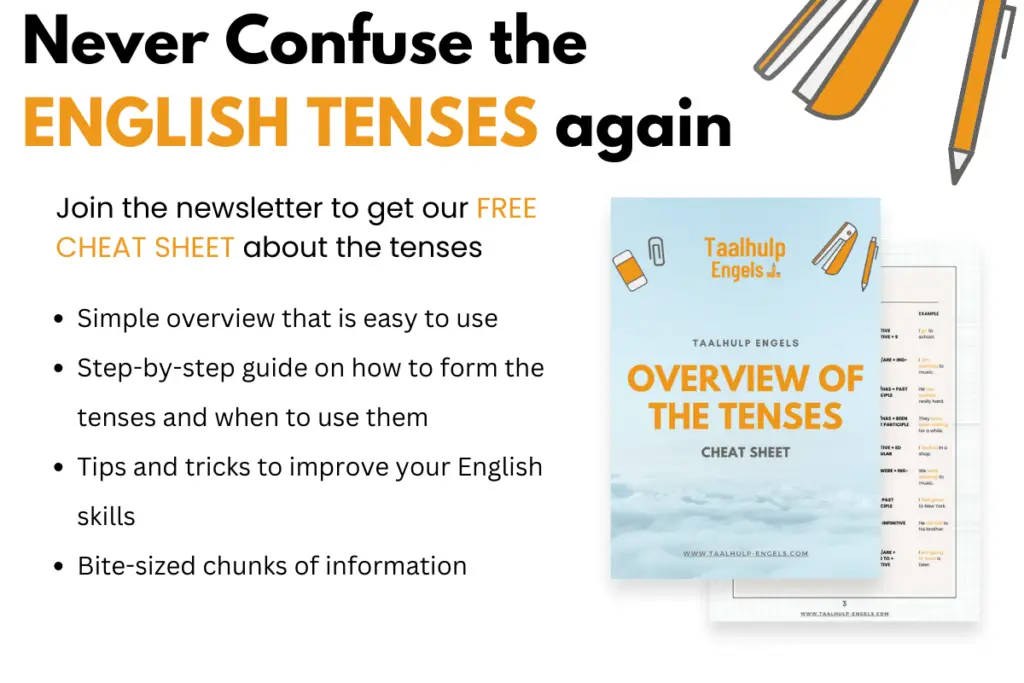 Exercises
Related articles