Everywhere you go you see a wide variety of colors. Colors are important and are a part of daily conversations. That is why it is useful to know how to talk about colors in English. On this page, you can find a clear overview of the most common colors in English.
This is not a list of all available colors because most colors are (almost) never used in regular conversations.

Basic colors
The basic colors are colors everyone should know. These colors are also known as the colors of the rainbow.
Color
red
blue
green
orange
yellow
violet
indigo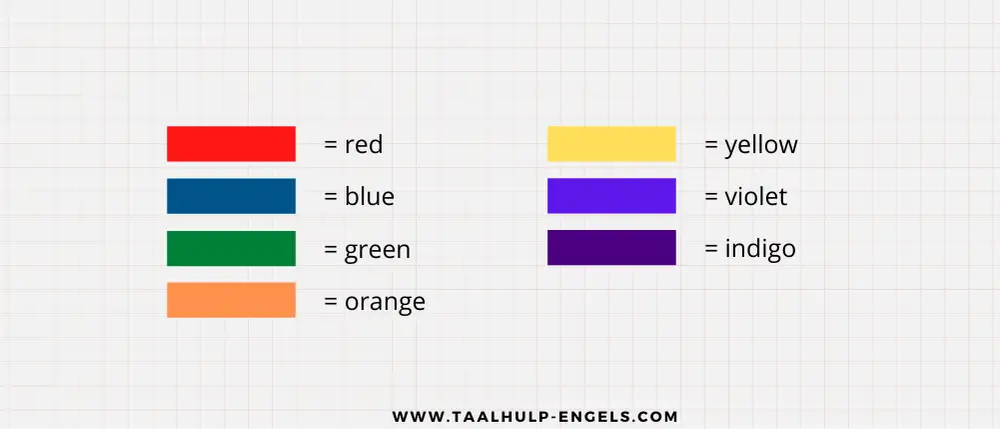 Other colors
There are many other colors in addition to the colors of the rainbow. Here you have an overview of colors that are commonly used.
Color
beige
brown
gold
grey/gray
magenta
pink
purple
white
silver
black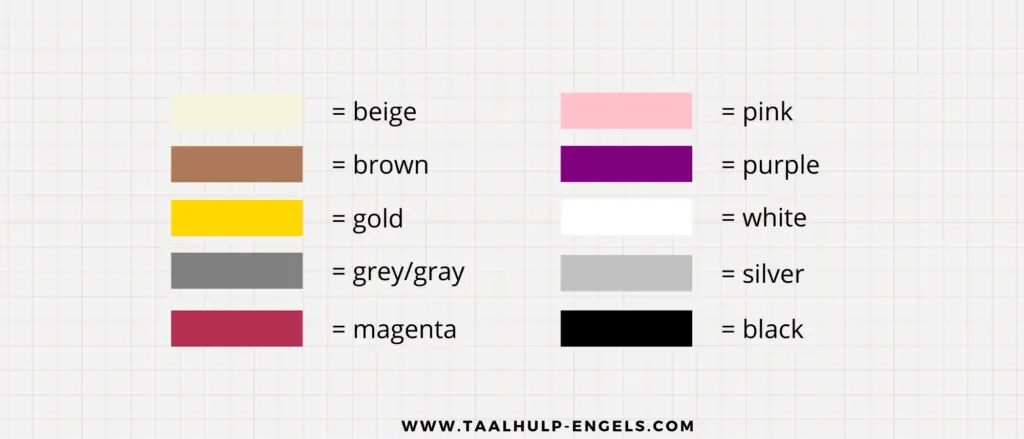 Varieties of colors
There are varieties of the colors above like a light or dark version. You can find an overview of the ones that are commonly used below.
Color
apple green
khaki
lime green
olive green
teal
dark blue
cyan
navy blue
light blue
turquoise
bordeaux
salmon (pink)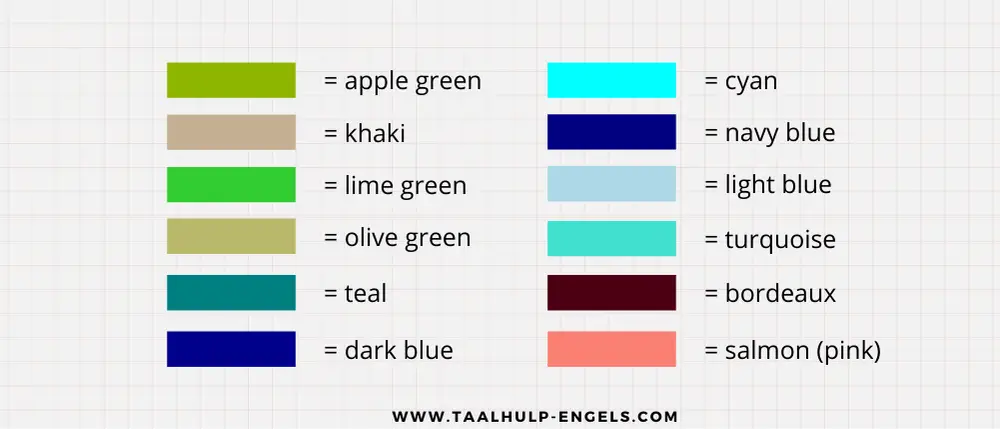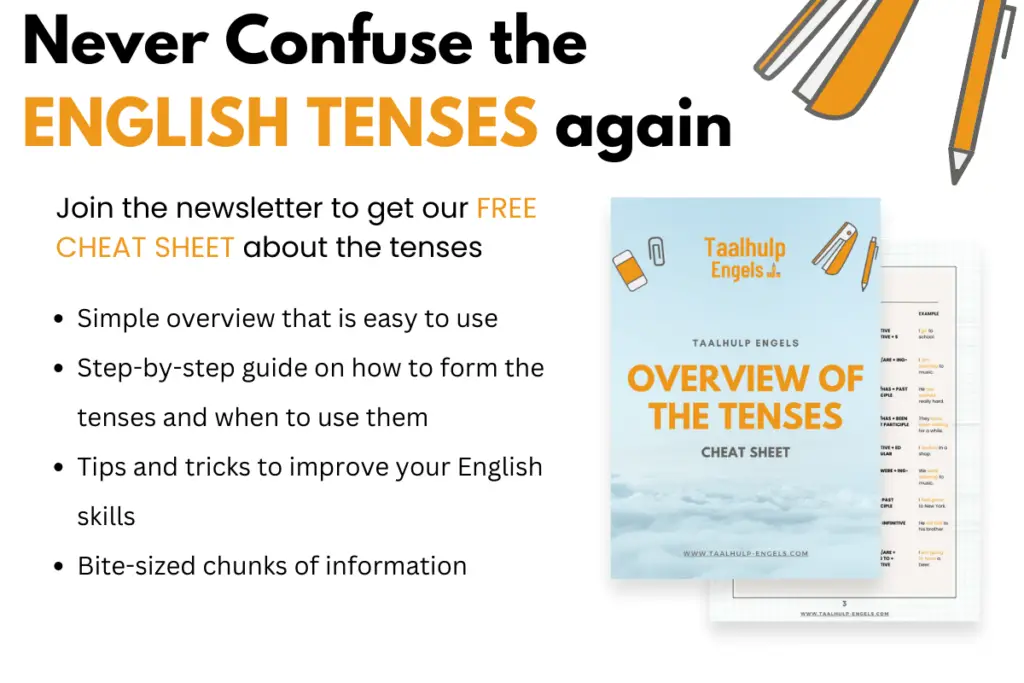 Related articles