It happens quite often that you are having a conversation with someone about your plans for the upcoming weekend. You could also talk to someone about what you did yesterday or the day before. In order to do this, you need to know what the words are in English for the days of the week.
On this page, you have a clear overview of the different days, their abbreviations and how to make the plural forms.
Days of the week
Monday
Tuesday
Wednesday
Thursday
Friday
Saturday
Sunday
Note: You pronounce 'Wednesday' as <wensday>
Keep in mind that you always use a capital letter. It does not matter where in the sentence because days always start with a capital letter.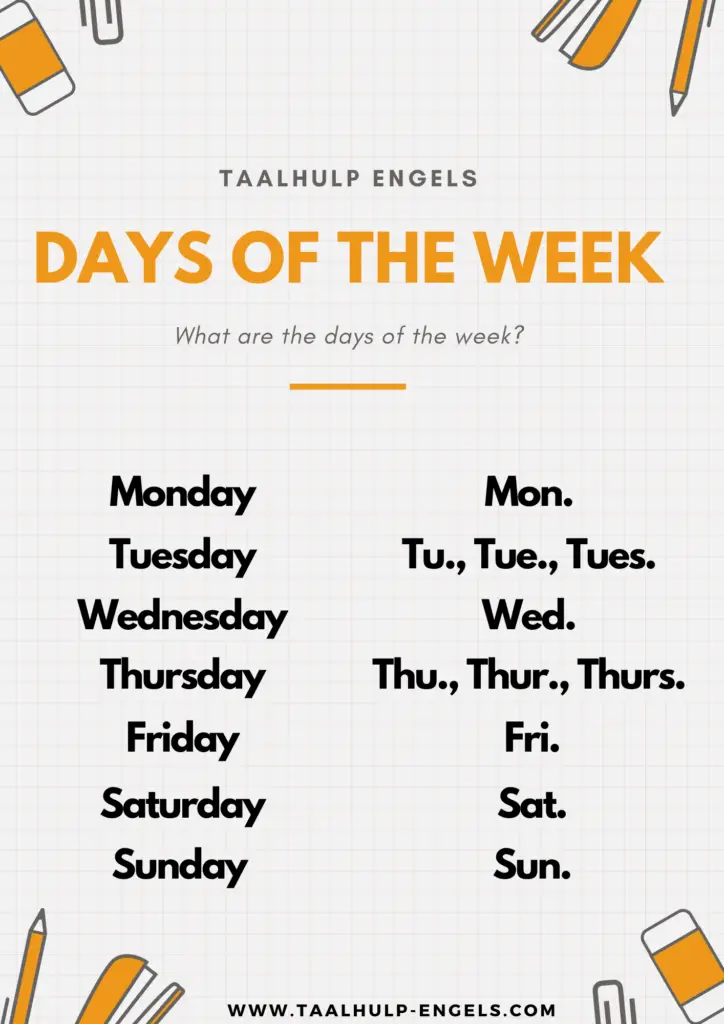 Overview days of the week
Examples
I always eat spaghetti on

Mondays

.
I will exercise on

Tuesday

.
On

Wednesday

I meet up with friends.
I always watch a film on

Thursdays

.
I will go to a museum this

Friday

.
Saturday

is the first day of the weekend.
I sleep until noon every

Sunday

.
Abbreviations of the days of the week
| | |
| --- | --- |
| Monday | Mon. |
| Tuesday | Tu., Tue., Tues. |
| Wednesday | Wed. |
| Thursday | Thu., Thur., Thurs. |
| Friday | Fri. |
| Saturday | Sat. |
| Sunday | Sun. |
Plural forms of the days of the week
It's really easy to make the plural form of any particular day. You just need to add <s> at the end of the word. This results in:
Monday

s
Tuesday

s
Wednesday

s
Thursday

s
Friday

s
Saturday

s
Sunday

s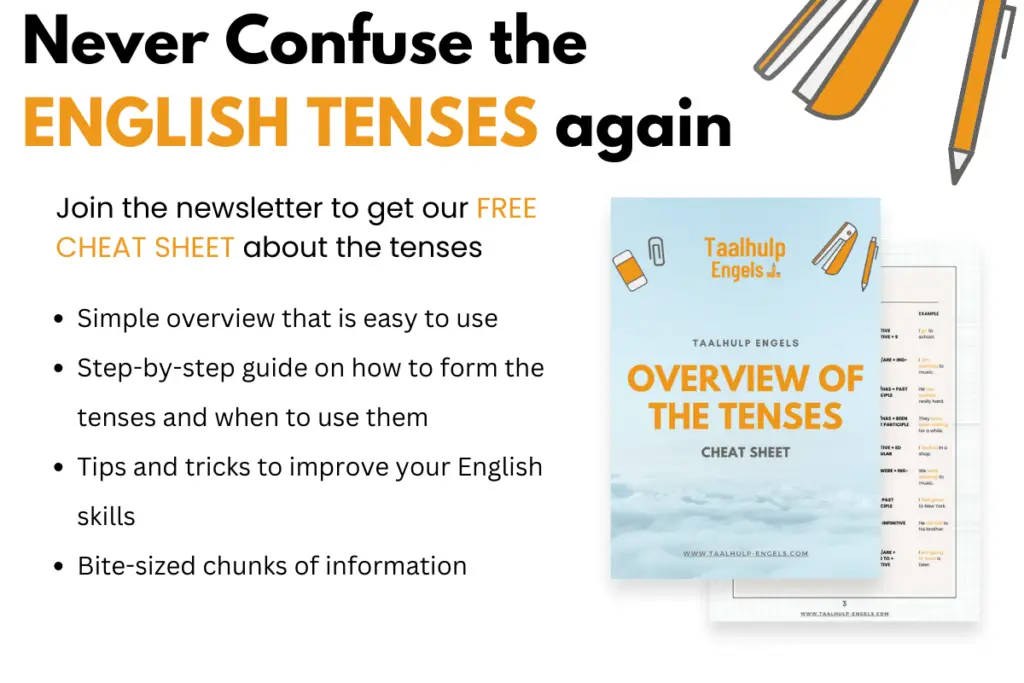 Exercises
Related articles